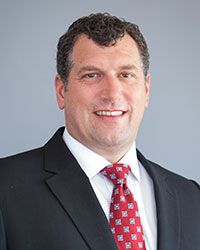 JEFF PAXSON- BROKER/OWNER OF JEFF PAXSON REAL ESTATE
Jeff Paxson is widely recognized as the Broker and team leader of the Top Real Estate Teams in Indiana and the entire Midwest, specializing in the entire Metro-Indianapolis area and beyond. With the invaluable help of his business partner, office managers, the experienced Brokers of the office, referrals from past clients, friends, and family and a state-of-the-art marketing plan – Jeff and the team have reached real estate summits that have not been commonly known in the area. Since Jeff became a Realtor in 2001, the company business plan has been simple and strategic – placing clients' real estate needs and clients' finances as the company's best interest.
Away from work, Jeff's passions include spending time with Colleen – traveling if their schedules' allow. His children – Terryn, Trew, and Lauryn – also keep him entertained and active, and Jeff is devoted to his community and the Jeff Paxson Team charity – Jackets for Joey – as well as St. Jude's Children's Research, The Ronald McDonald House and Wounded Warrior Project.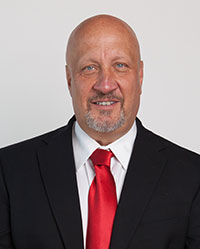 JOE MUSGRAVE- REAL ESTATE AGENT
Joe is a partner with the office and came to me in 2010 a with a program of selling homes for 4.5% – which I thought was crazy at first. He heads our marketing departing and sales development and has for 8 years. Joe has done everything under the sun for the office at one point or another but I'm most thankful that he increased our annual sales from 46 sales in 2010 to 292 in 2015. Joe is a great father to 3 grown daughters and is the co-founder of our annual charity, Jackets for Joey, in honor of his son.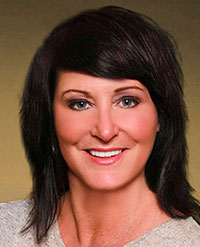 COLLEEN GORDON- REAL ESTATE AGENT
As a newer edition to our team – we couldn't be more thrilled. Colleen is a top producing, 9 year veteran in real estate and joined our team in July 2016. With over $100 Million in career sales, she is outstanding to all of her clients and easy to work with and refer to. Colleen's business is all over the city and in all price ranges and succeeds particularly well in a high end market. Her wonderful smile and personality are a joy to have in the office, and Colleen also helps with various duties throughout the office. Colleen's daughter Katie, 23, works for a real estate firm in Los Angeles and her daughter Maddie, 20, is a diver at University of Kentucky. www.colleengordon.com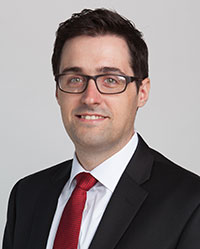 DAN MORAN- REAL ESTATE AGENT
Dan has always been a cornerstone in the office. Dan has been in real estate with the Jeff Paxson Team since he started in 2009. He has now opened his own Jeff Paxson franchise office in Brownsburg, IN. Dan has served as the company's showing agent in the past and successfully built his own business with a tenacity of networking and by referral. His clients can count on his knowledge, organization, reliability and detail every step of the way. Dan sells property all over Indianapolis and has served as President of his Rotary Club. Dan and his wife Amy have recently welcomed a new baby girl into the family named Lydia.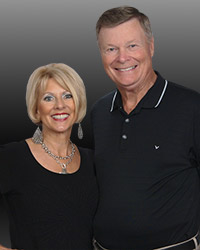 CHET AND COLLEEN CASPER- REAL AGENT AGENT DUO
Chet and Coleen Casper are off to a fast start with Jeff Paxson Real Estate, joining the team in 2016. After years about talking about getting into real estate, they took the plunge and are thrilled to be part of The Jeff Paxson Team. Chet and Coleen bring over 60 years of combined sales experience to their new careers. Chet retired from sales in the paper handling automation industry, and Coleen had a successful career in insurance sales. They attribute the lessons they learned from their previous careers, their love of people, their willingness to go above and beyond the sale, their sincere desire to develop lasting relationships and clients and being part of a winning team as the keys to their growing success.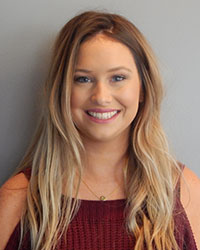 HANNAH ABELL- HEAD OF LISTING DEPARTMENT
Hannah has been with the team since 2015 and brings a long background of talents that include customer service, administration, and leadership. Those talents and more allow her to work for the clients in many ways whether that is responding to inquiries on listings, and keeping Jeff and team informed, along with putting in new listings and communicating with the sellers on a regular basis. Jeff would say that "she handles a little bit of everything". With her passion and positive attitude, Hannah ensures that the customers questions are answered in a timely manner, and she truly understands the importance of the client's real estate needs.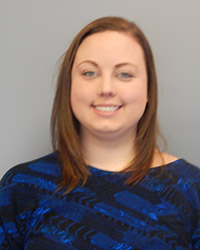 EMILEE PULLY- DIRECTOR OF CLIENT CARE/ASST TO JEFF PAXSON AND TEAM
Emilee is our weekend office professional. She obtained her office administration certificate from Ivy Tech and is a fast learner and huge asset to the team/office. She very enthusiastic and more than willing to assist clients with any questions or concerns they may have. Emilee has resided in the Indianapolis area for her whole life and is very knowledgeable about the surrounding areas.